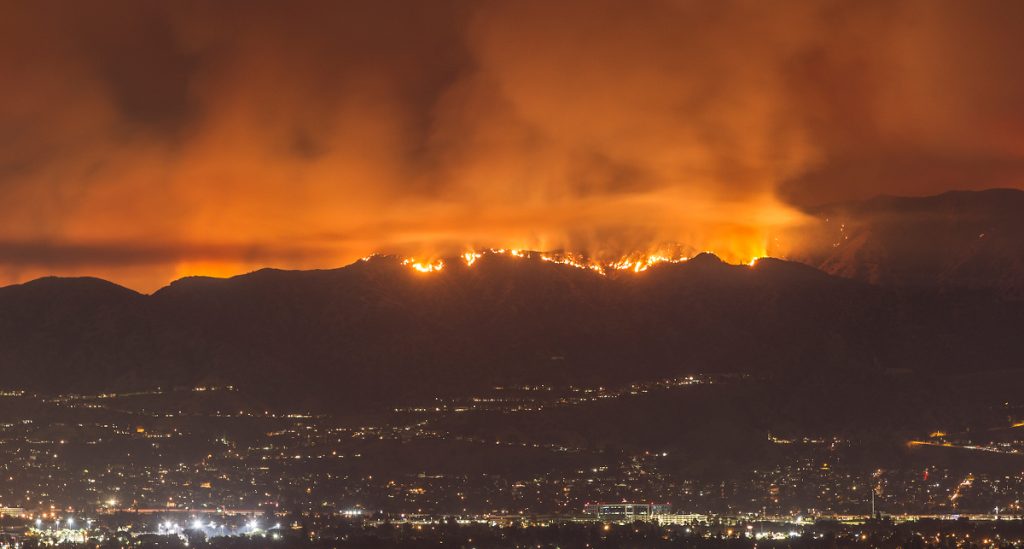 Once a wildfire starts, it's up to the firefighters to put it out. But there are steps you can take to help keep the fire from your home, and secure the safety of you and your family.
Studies have shown that the vast majority of homes lost to wildfires could have been saved if their owners had followed simple, fire-safe practices such as these:
Make your home less prone- Cover vents with metal mesh, which could keep out floating embers. Ensure openings to the attic, basement, windows, garage and pet door are well secured
Don't fan the flames- There should be nothing flammable within 30 feet of your home, such as trees, brush, tall grass, firewood, leaves and mulch. Trim trees and shrubs, and mow and irrigate regularly. Remove vines connecting trees and grass, which could transport a fire. Clean gutters of leaves and twigs, and don't let combustibles accumulate
below a patio deck or elevated porch.
Coverage considerations- If you've made any big upgrades to your home, such as replacing your roof or plumbing, putting in a pool or addition, or remodeling a kitchen or bathroom, you should let your Independent Agent know. These would add to the cost of replacing your home should it be lost in a fire, and you want to make sure you
have enough insurance.
If a wildfire is nearing- Move patio furniture, cushions, mats and potted plants indoors. Connect garden hoses in case firefighters may want to use them. Fill pools, hot tubs, garbage cans and tubs with water.
Seizing on safety
Be alarmed- Install smoke alarms outside each sleeping area and on every level of your home, including the basement. Test all alarms at least once a month and replace them when they're 10 years old.
Plan ahead-

 Designate a place where family members would meet should evacuation be necessary. Go through the house and identify two ways to exit each room, and make sure windows and doors open easily. Work out an evacuation route and consider programming it into your GPS.
Pack up your kit bag- Assemble an emergency supply kit, which could include a battery-powered radio and spare batteries, emergency contact information, drinking water and non-perishable food, flashlight, first aid supplies, medications, important family documents, cell phone charger, extra eyeglasses and keys, credit cards, checks, and cash.
When it's too close to home- If a wildfire is close at hand, consider leaving as early as possible—ideally before you're told to evacuate. Not only will you avoid traffic jams and potentially driving in smoke, but it keeps your neighborhood roads clear for fire trucks. And before you go, leave the lights on inside and out, so firefighters can see and protect your home.
Sources: "Ready, Set, Go!," a program of the International Association of Fire Chiefs; American Red Cross; National Fire Protection Association; Florida Department of Agriculture and Consumer Services